PDX Girl Paddle - White Salmon River
Submitted by Sara Johnston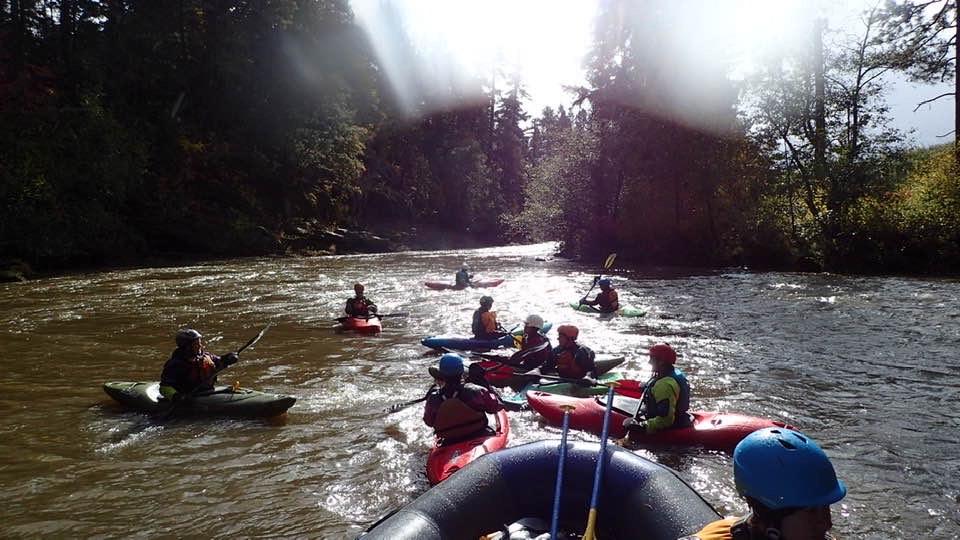 The annual PDX Girl Paddle was founded in the early 2000s when a group of women kayakers rented a room in Hood River and spent the weekend paddling together. They had so much fun that they committed to making it an annual tradition. Over the years the group blossomed into an annual mecca of paddling for women kayakers of all skills levels in the Pacific Northwest.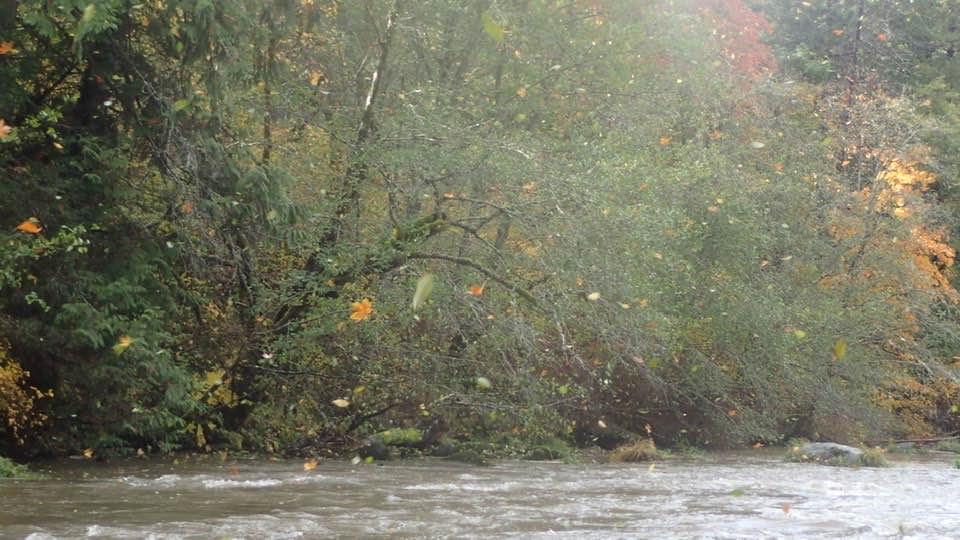 I heard about the event this summer and volunteered to help coordinate the donations for the raffle at the dinner. My main objective was to solicit enough gear for the raffle that every woman who attended would receive a piece of gear. enabling more women to get on the water. I want to give a big thanks to Next Adventure, Cascade River Gear, eNRG Kayaking, Immersion Research, NRS, Alder Creek, and Goodwater Boat Works for donating to the raffle. Oros, a new athletic wear start up, gave every woman who participated a sweatshirt featuring their base layer innovation. If you haven't heard of them, you should check it out. They worked with NASA to create a textile that mimics the materials used to insulate the space stations and is super lightweight making it the perfect under layer for a dry suit.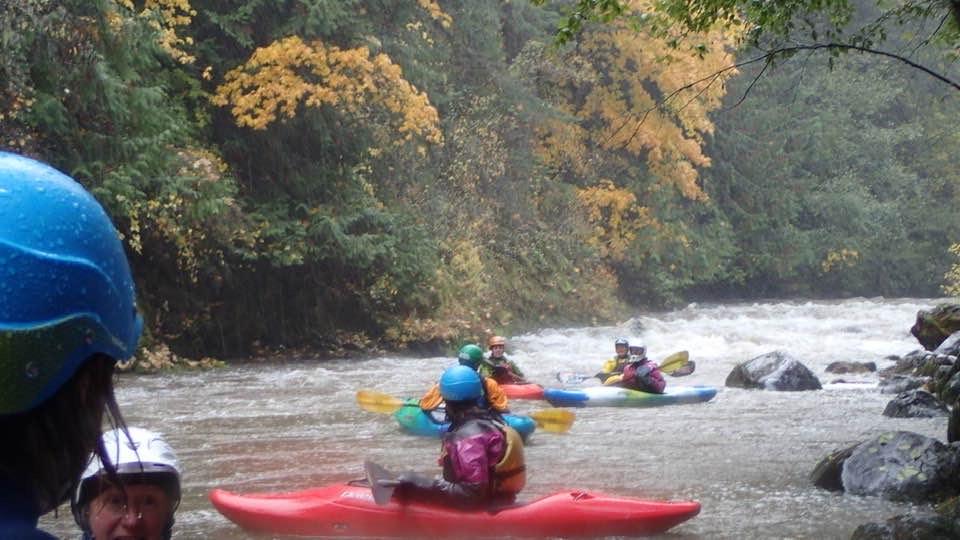 We had 46 women attend the event on the White Salmon river on October 19th. The day before the event we got a good rain which meant that the flows were in a more ideal and forgiving range. The weather started out a little grey in the morning but it turned into a beautiful day on the water. We broke the day into two halves to accommodate all level of paddlers. From 10 am to 12:30 women ran the middle section of the White Salmon. The women in this group broke up into 4 "pods" - 3 pods of 5-6 kayakers and the forth pod was a group of women in a raft which held the sweep position. We met up with the more novice and intermediate paddlers around 1:00 and cheered on all the advanced paddlers that chose to run Husum falls. For the lower section of the White Salmon River, instead of pods, the more experienced boaters individually partnered up with less experienced boaters to mentor and challenge them with skill building exercises down the river.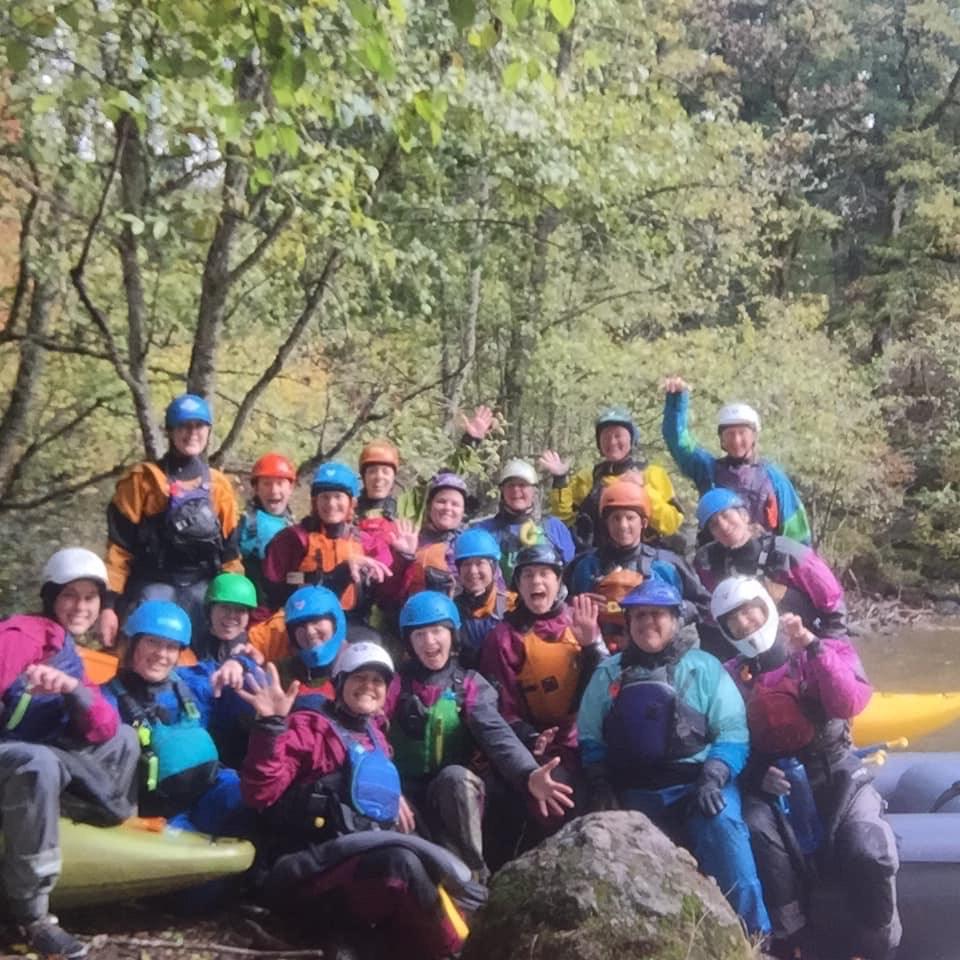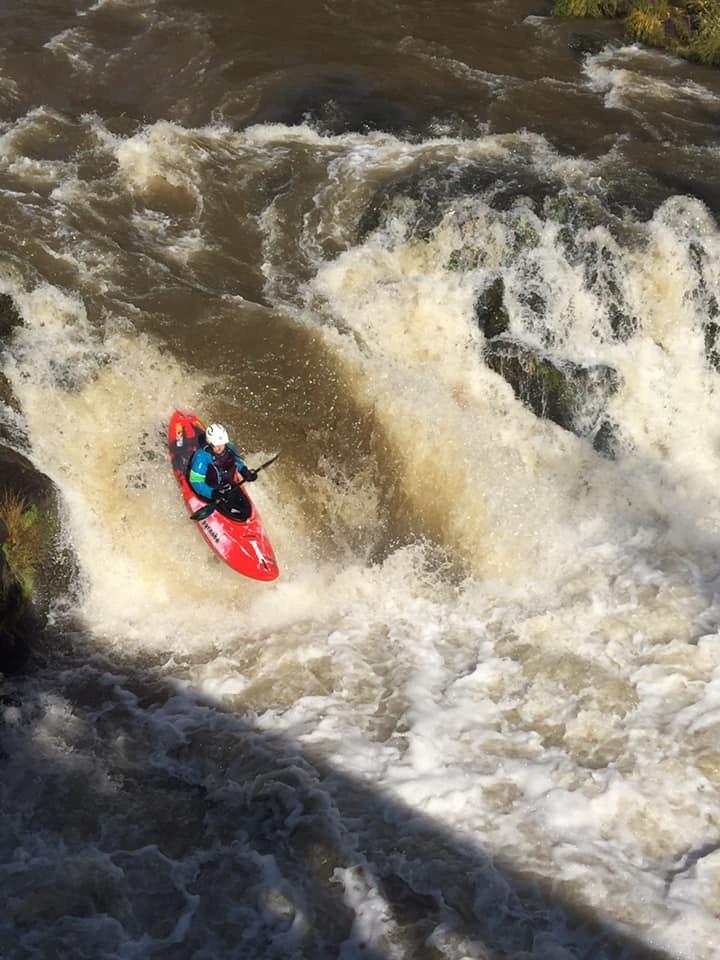 No one kept track of the number of flips or rolls or swims, though the swims were few. We focused on having fun and enjoying the float and learning from other women. There was an amazing moment when the wind blew just right and released all the golden and amber leaves from the trees which rained down over the river like magic. After the paddle, we ended the day eating pizza, catching up with old friends, making new friends, and celebrating what is believed to be the 20th annual Girl Paddle in good style.