Trip Report: Grande Ronde River - May 2021, 6500 to 7500 cfs
A Quick Run Down The Grande Ronde
Submitted by Eric Ball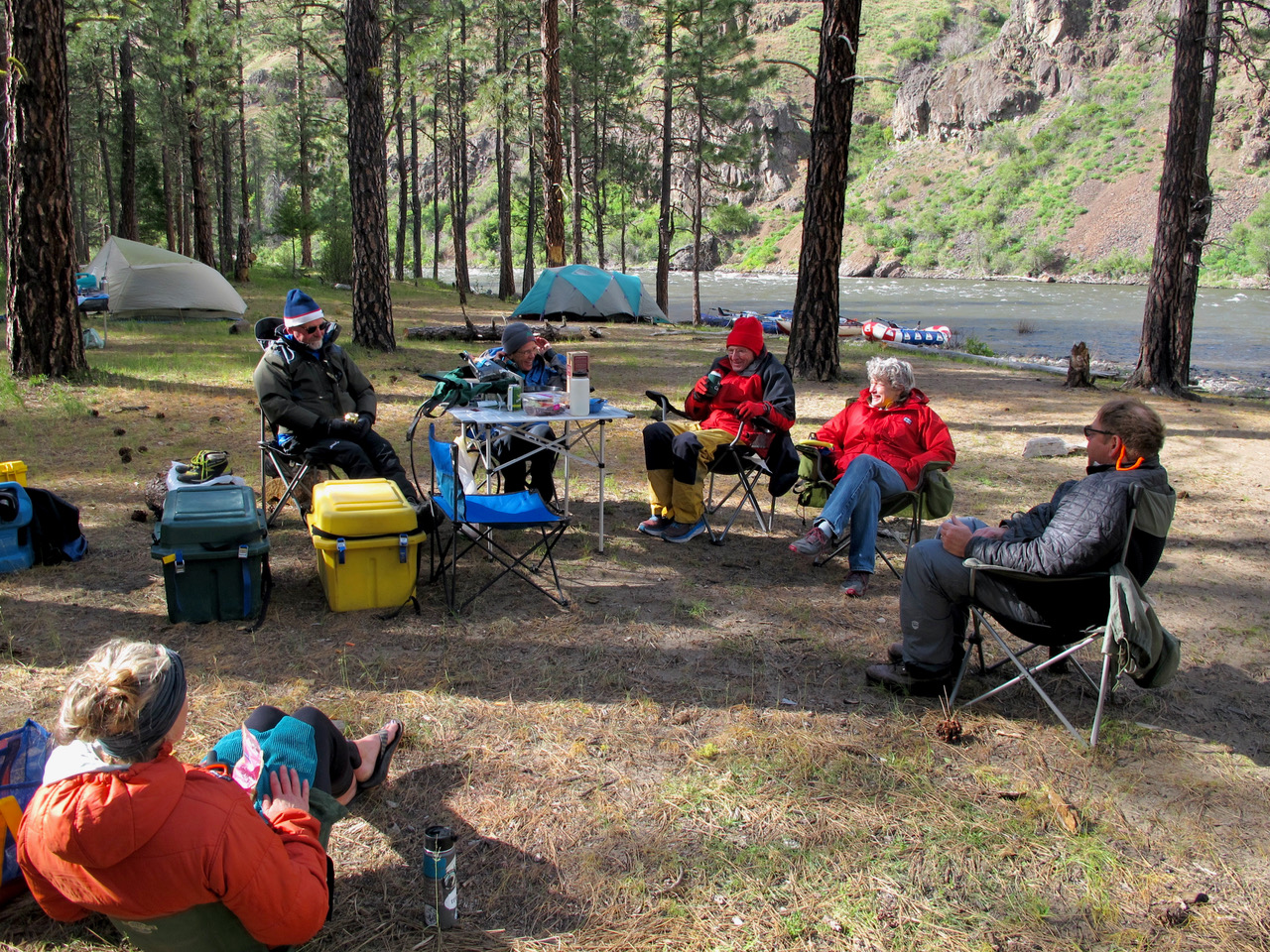 Minam to Heller Bar (90 miles), May 7-9 (Friday-Sunday) Flow 6,500-7,500 cfs
We ran the river this year with 8 boats and 10 people, a little more than my target, but it all worked out in the end as we were able to secure our preferred camp sites with adequate landings to handle the group. This was our coldest trip in recent memory, refreshing our gear lists as to what it takes to stay warm on the water and in camp. We had a storm cell move through camp Friday night, blowing my cat completely out of the water onto the shore, and nearing blowing away one of the tents. The rain that followed put a damper on the campfire (fire pan) conversation, but it made sure that everyone got to bed early that night.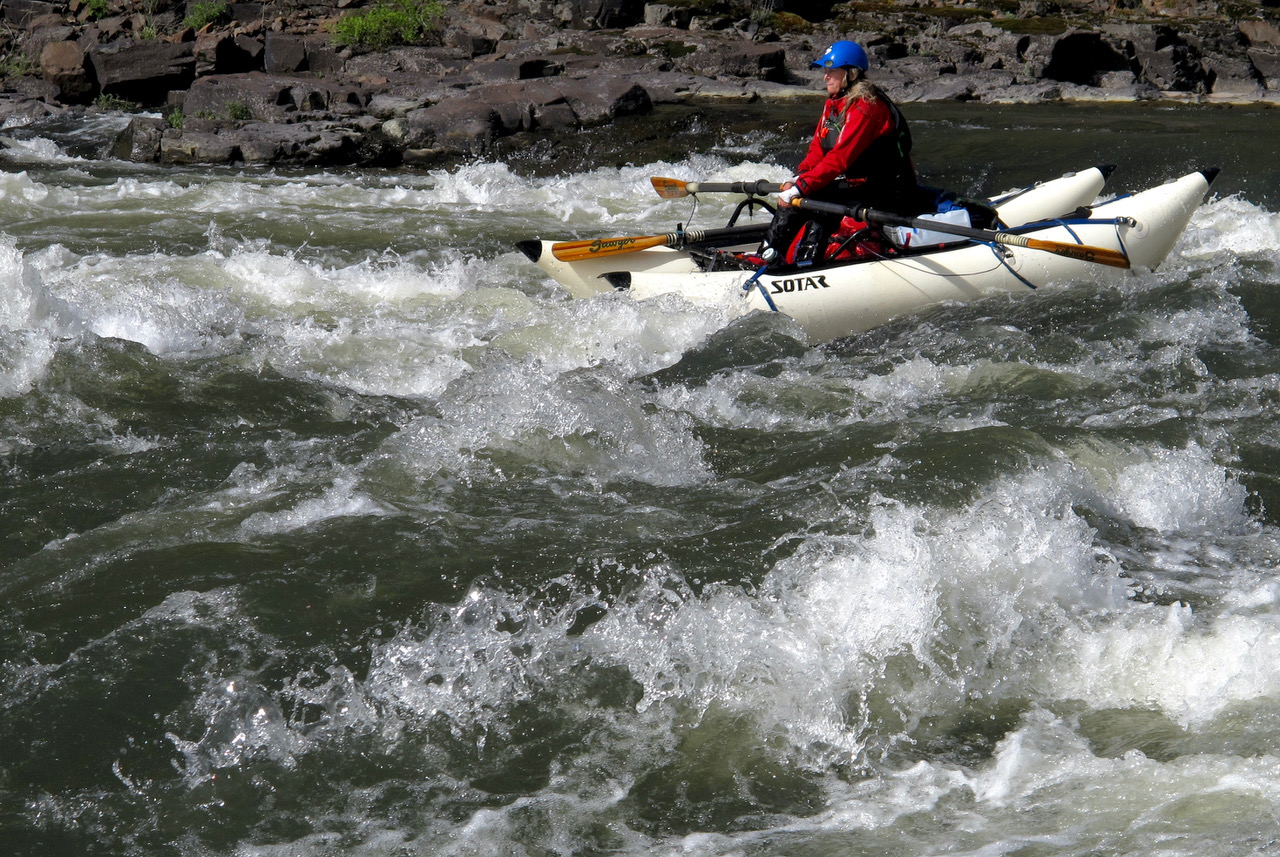 Wildlife sightings included: river otters, deer, ducks and geese; big horn sheep down at water's edge (unfortunately in the middle of a rapid so no chance to stop for photos) and goats, bald eagles and flying turkeys. Four other large groups and a single were encountered in the upper canyon above Troy with no river traffic evident below.
We floated about 30 miles on day one and nearly 50 miles on day two. Because our group contained experienced rafters, virtually all of whom had run the river before, everyone could run the second day at their own pace, with the first boat to camp barely needing to row (except to stay in the current) because they made no stops. Our speed was 6-8 miles per hour, depending on how much rowing you wanted to add. Day two is long because there are few good group camps below Troy.
Day 3 (11 miles) involves scouting and running The Narrows, which can be cheated left or right, or run center right, with a big wave center left being the only real hazard to avoid. No carnage or incidents. The mid-morning arrival at Heller Bar allows more time for the drive back to civilization, or Portland.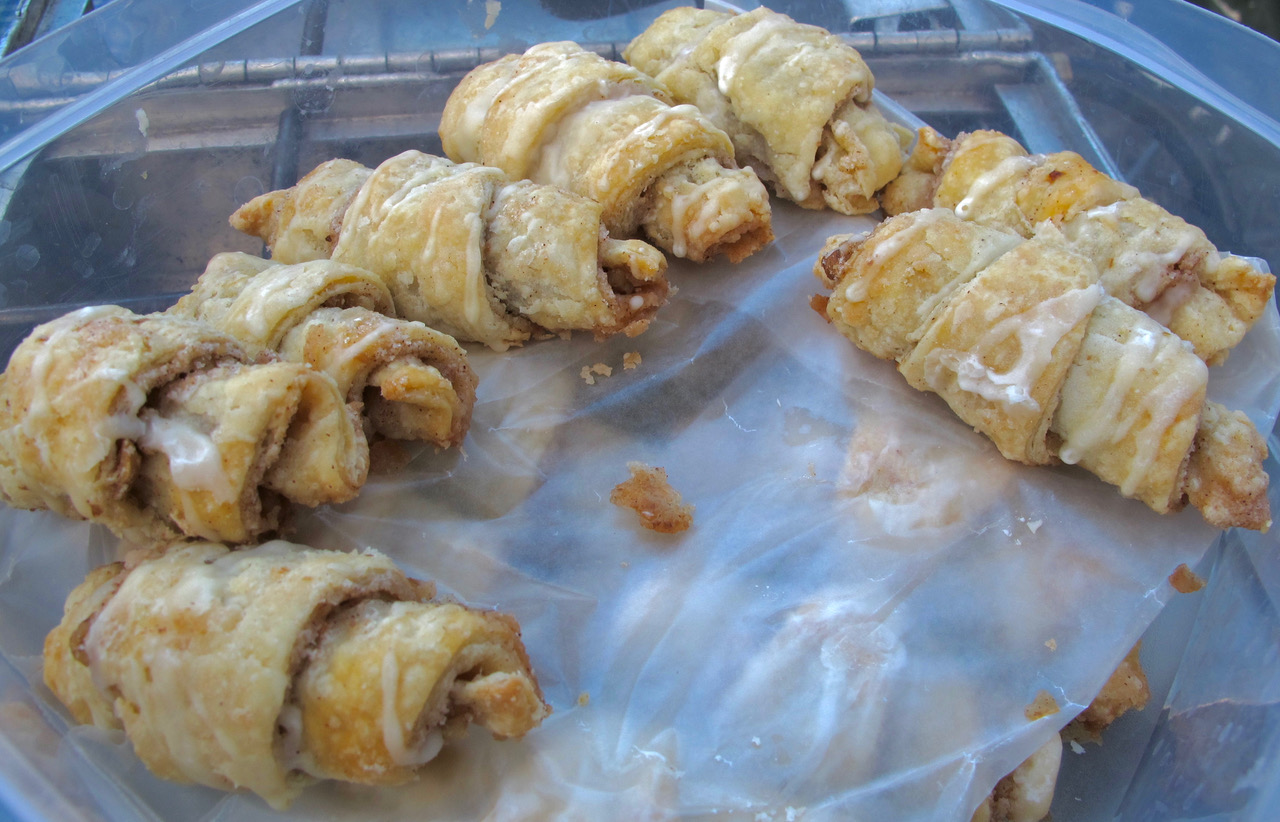 We run this trip with each person or sub-group being self-contained, with only the groover and wings (if needed) being trip responsibilities. This reduces the organization headache and allows each person to cook and eat in the style that they choose. Volunteers added a fire pan, appetizers and desserts for the group.
Why the Grand Ronde? It's a scenic float with good camping, wildlife opportunities and no white knuckles. It is a good conditioner for the boating season, doesn't require a permit lottery and reminds us of all the good that is part of the sport of rafting.