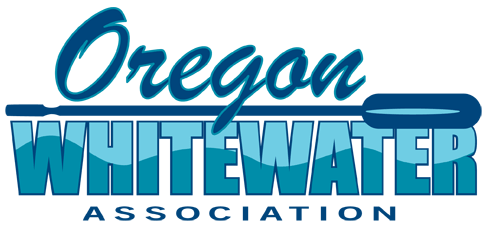 Volume 22, Number 3
March, 2021
The Oregon Whitewater Association brings private boaters together for the enjoyment of whitewater boating. Our vision is to promote whitewater safety and training for all of our membership in an effort to provide safety awareness and confidence when executing river rescue skills. OWA is the community of choice where fun and river adventures thrive and where people and rivers connect.
Photo of the Month
This month's featured photo was submitted by Brandon Jensen from a trip on the Grande Ronde in June 2020. Don't you wish you were there? Check out a few more of Brandon's pictures at the end of the newsletter.
If you want to have your favorite river picture featured, send it to vicepresident-newsletter(at)oregonwhitewater.org. You can also submit pictures through Instagram or the OWA Facebook group.
Contact Information
Your OWA Officers and Volunteers
OWA Board of Directors
Scott Harvey, President
Steve Adams, Vice President - Events
Kimberly Long, Vice President - Newsletter
Steve Kasper, Secretary
Paul Vermilya, Treasurer
Steve Herring, Membership Director
Scott Ogren, Technology Director
Matt Saucy, Training Director
OWA Volunteers
Scott Harvey, Trip Editor
Cary Solberg, Advertising Editor
Scott Ogren, Webmaster
Kimberly Long, Newsletter Editor
Bruce Ripley, Safety Auction Lead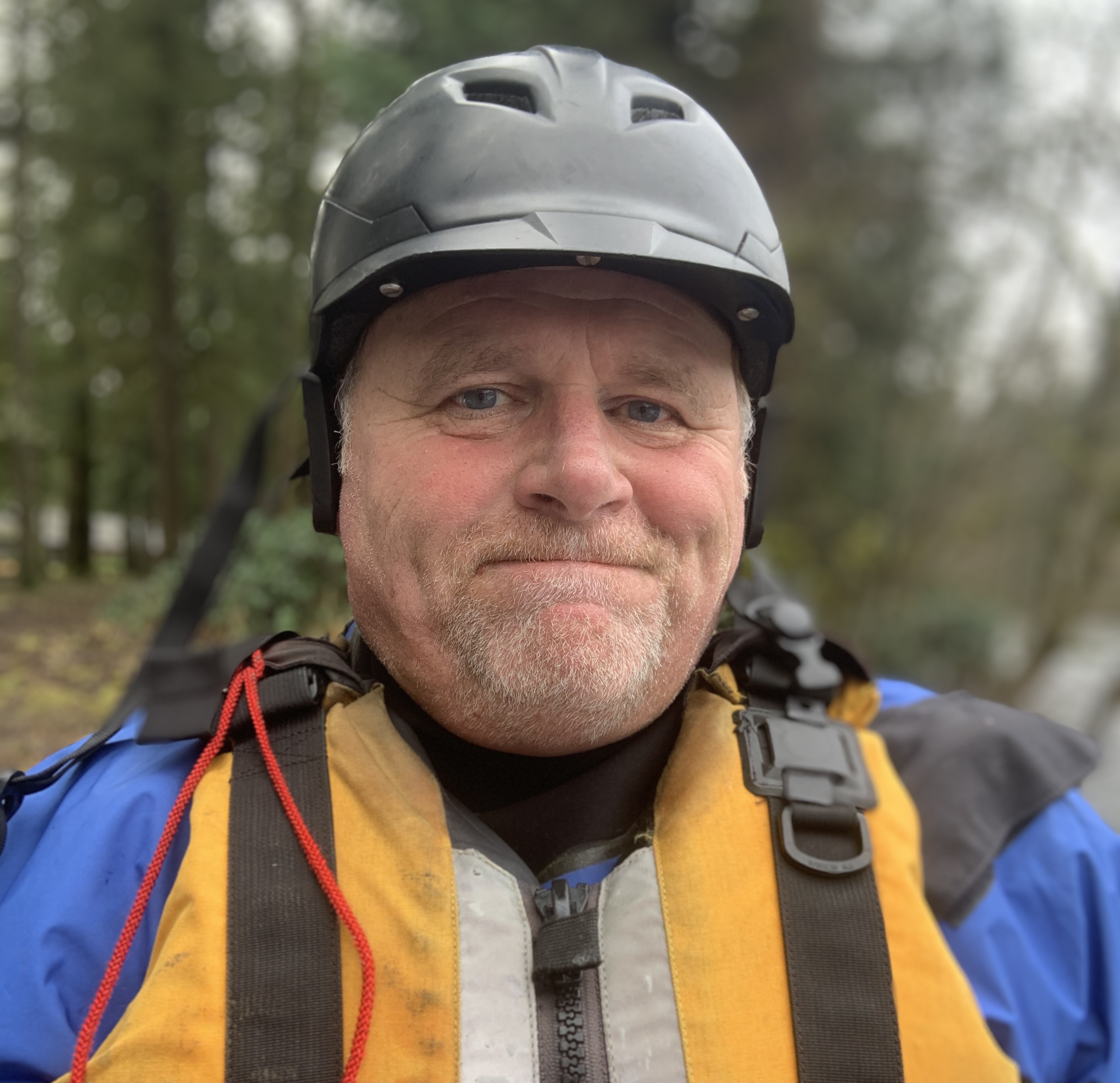 Safety Auction, Spring Run-Off, and River Democracy Greetings fellow club members, By the time you receive this Newsletter for March, the OWA Safety Auction will be well under way and at last count there were 27 items up for auction. If you didn't…
Happening Now! Annual Safety Auction
March 1st - 10th
The annual OWA auction directly supports OWA's safety program. The auction provides funds that allow our members to take safety classes such as Wilderness First Aid at significantly discounted rates. While we had to suspend the in-person classes for 2020, promoting safety in our watewater community is a priority for OWA and our safety program will continue. Please visit the auction, support the vendors who donate their goods and services to our club, and help us raise money to keep our safety program going.
Next OWA Meeting
Meeting link will be sent out via H2OAddicts and posted in the OWA Facebook group
What: Physics of Whitewater
Who: Gordon Grant
When: March 10th, 2021, 6:30pm
Where: via Zoom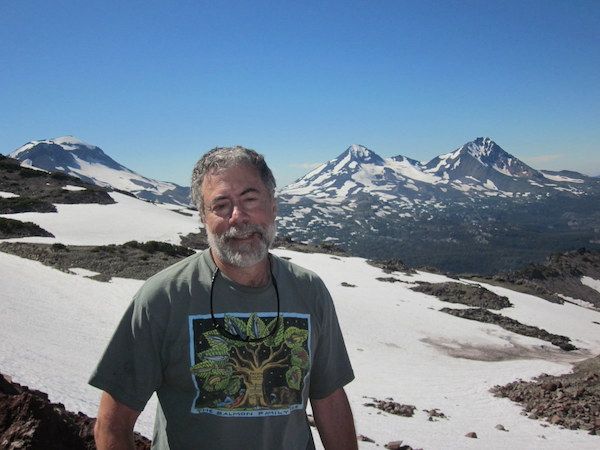 Physics of Whitewater: Gordon will talk to us about why the rivers we love are the way they are.  What is the science behind our favorite river features such as holes, standing waves, etc? Learn more about Gordon
Do you know of a speaker for one of our monthly meetings?
Do you know someone engaging, entertaining, and full of knowledge who you would like to hear speak at a club meeting? Any club member who successfully connects OWA with a speaker for one of our meetings will be entered into a prize drawing for a $150 gift certificate to one of our sponsors. To discuss a potential speaker, email VicePresident-Events(at)oregonwhitewater.org.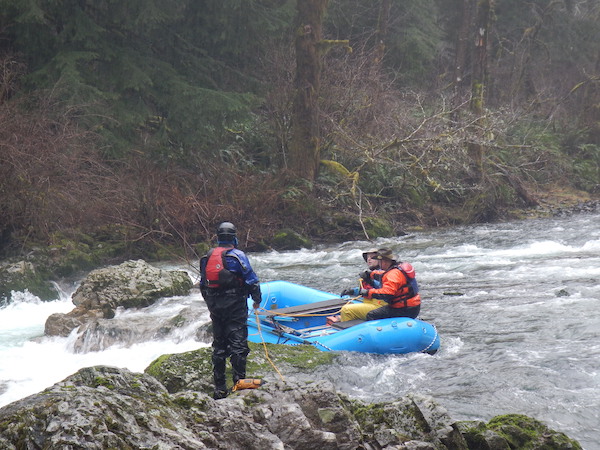 02/04/2021 5 miles upriver to Kilchis River Campground. When recruiting people for the Kilchis River most didn't know it was a river and the others that had heard of it asked "Isn't that a kayak run?"  Well, it is a kayak with an asterisk.  I'm an…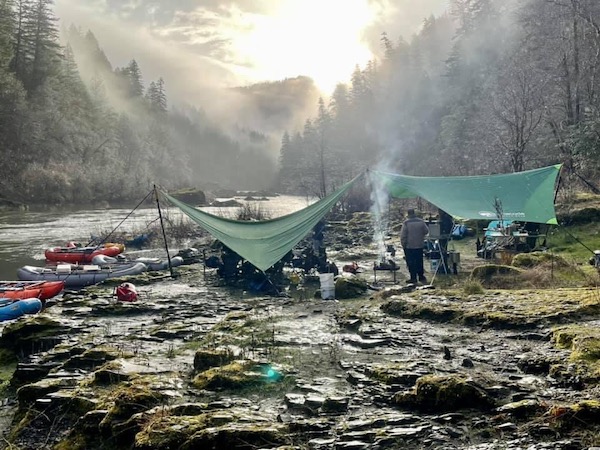 (02/17/2021, Grave Creek to Foster Bar, rising to approximately 12,000 cfs)  Sometime in January, I got a text from my friend Pete about a Rogue river trip happening in February. Now Pete has been very consistent to invite this northern Oregon…
Stay safe and healthy on the river and be prepared for emergencies.
Do you have a trip coming up? OWA has two extensive Wilderness First Aid kits and AED's that go on all club trips and are available for club members to take on private trips. You can check them out by sending an email to firstaid(at)oregonwhitewater.org.
Recipe of the Month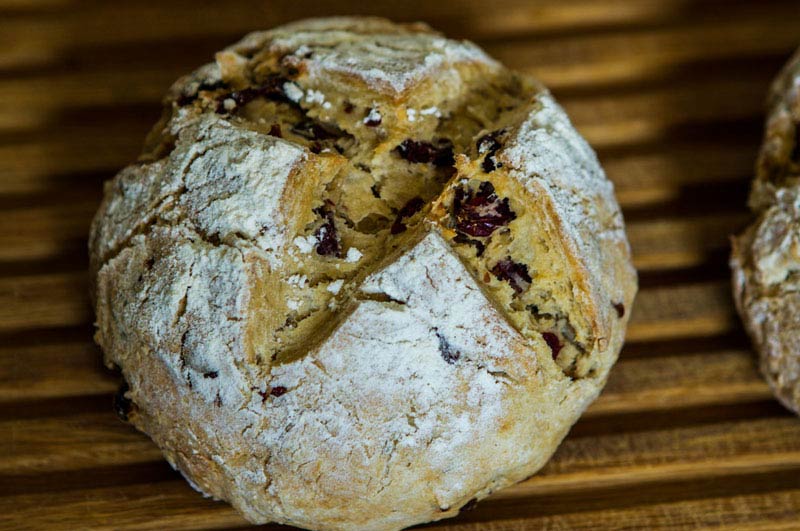 Every year around St. Patrick's Day Jerry Malloy makes Irish Soda bread using a family recipe passed down from his grandmother, Grace Tivoli, to his mother, Grace (McGinty) Malloy, to Jerry. Now Jerry is sharing with the OWA family. Thanks Jerry!
Knot of the Month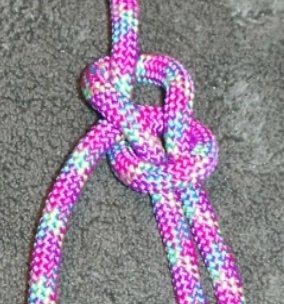 A bowline knot makes a loop tied at the end of a rope. The bowline has several uses as it can be tied around a object, is reasonably secure when loaded, and unties easily with no load, but it can slip or untie with no load.
Do you have something to share with the OWA community through the newsletter?
Do you want to share the tale of your latest multi-day rafting adventure or just the basics of your recent day run? Do you have a recipe your river friends must try? Is there other river-related content you want to share? Any club member who submits written content published in the newsletter will be entered into a prize drawing for a $150 gift certificate to one of our sponsors. To submit newsletter content or photos for our social media accounts, email VicePresident-Newsletter(at)oregonwhitewater.org.
Upcoming OWA Trips
The new website and trip calendar are under construction. Stay tuned. Soon the trip calendar will be mobile device friendly! Until then, you can visit the trip calendar at the soon-to-be-old website.
Oregon Whitewater Association Trip Calendar
OWA has a Facebook group exclusively for members. It is a great place to connect with other members to meet up at the river or exchange gear tips. Anyone can follow the OWA Instagram page.

OWA is an affiliate member of American Whitewater. OWA members receive a $10 discount off of individual membership. American Whitewater is a national non-profit 501©(3) river conservation organization with a mission is to protect and restore America's whitewater rivers and to enhance opportunities to enjoy them safely. Click the Logo to visit the AW website and learn more.
Enjoy these additional photos submitted by Brandon Jensen of their June 2020 Grande Ronde float. Peace!