Trip Report: Lower Sacramento River - Sept 2021, 7300 cfs at Bend Bridge
Lower Sacramento River - Know What You're Getting Into
Submitted by Steve Herring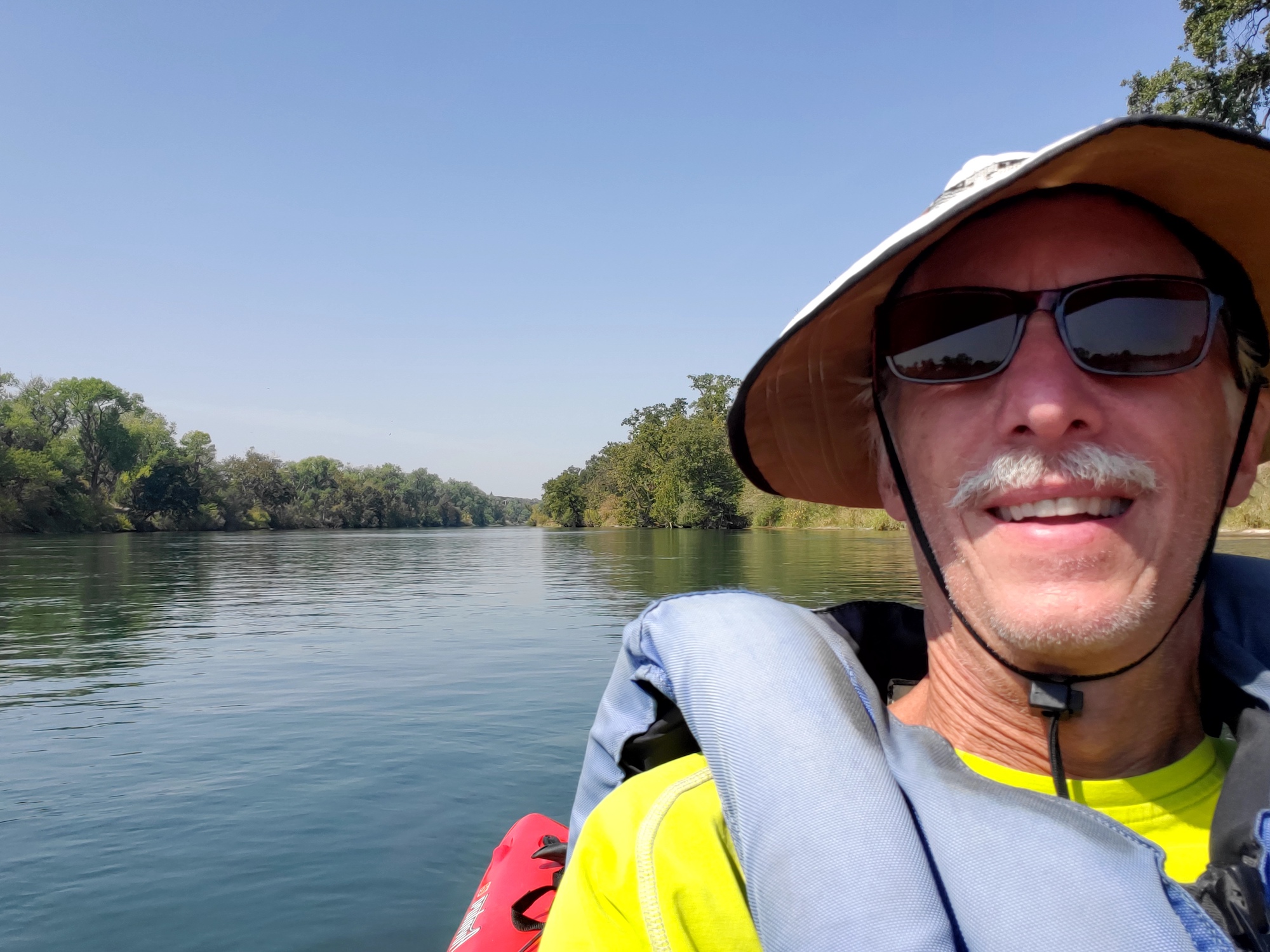 It was the middle of September and I wasn't ready to let go of summer yet so I headed to Northern California with my recreational kayak thinking I would paddle around some lakes and enjoy a week of hot summer weather.
I knew there were wildfires down there but I didn't realize how many lakes would be closed because all of the national forests were closed. I had read that the Sacramento River would have water and my backup plan was to see if it had enough water to float a boat.
Turns out I had no idea what I was getting into - in a good way!
I drove to Redding and was amazed to see a big wide river full of water from bank to bank. If you've ever driven by Lake Shasta and wonder where all the water has gone, I found it goes into the "Lower Sac" for irrigating the crops in California's Central Valley. The flow was 7300 cfs at Bend Bridge.
The Sacramento River between Redding and Red Bluff is 54 miles of surprisingly undeveloped and scenic forests, grassland, bluffs and cliffs. Some sections are managed by the BLM and there are a few places where camping is only accessible by boating or hiking.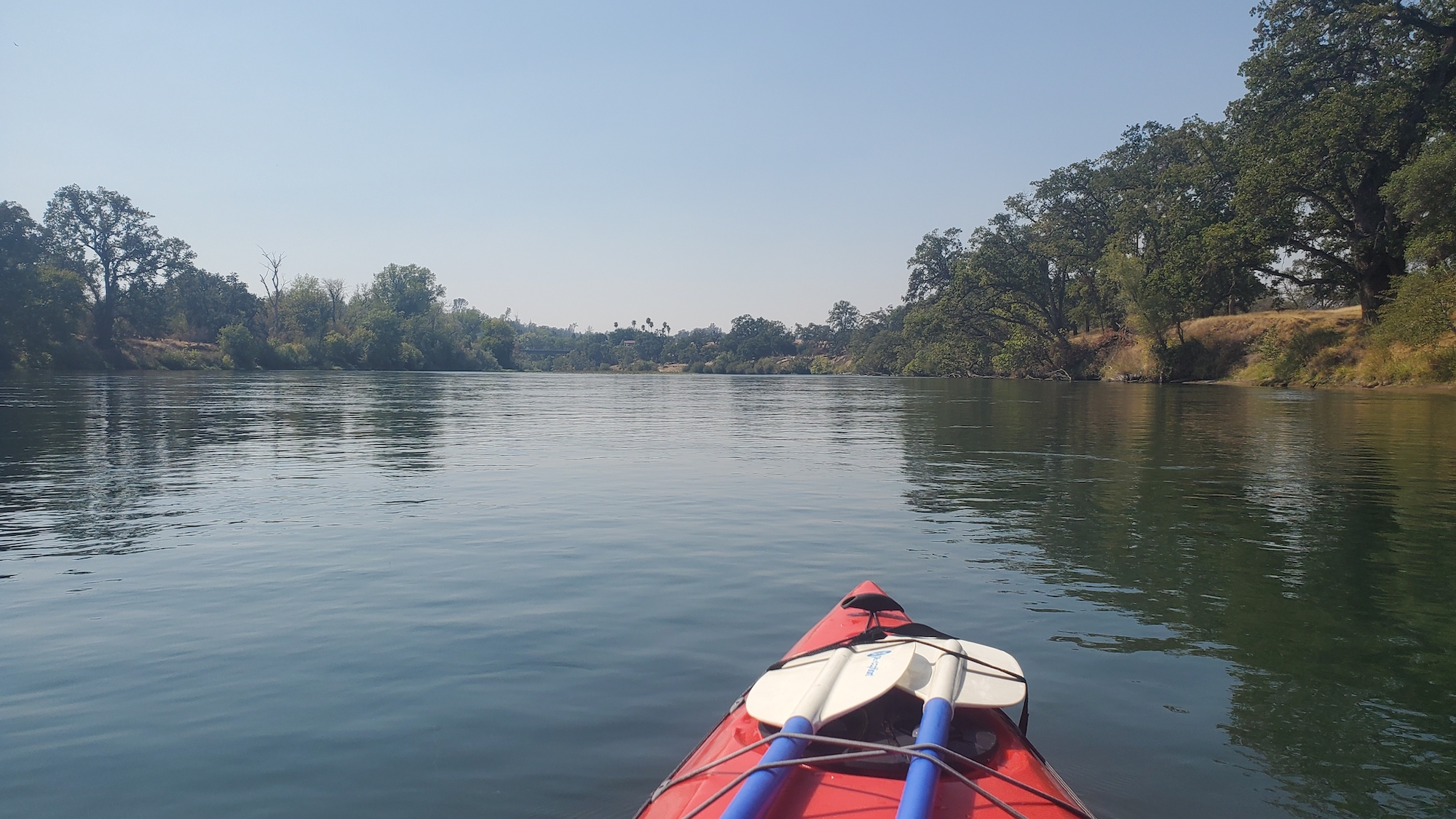 I had read that there were only a couple of Class 1 rapids but I still had little idea what I was getting into. I looked at a road map to find some access points and a route I could use to do my own bicycle shuttle. I ended up running 20 miles of river with a 14 mile bike shuttle and I was able to car camp 6 miles into the trip so my bike shuttle was split across two days. It was an easy shuttle on back roads and only about 10 cars passed me.
I wanted to paddle all the way to Red Bluff but that would have meant riding my bike on Interstate 5. There are a lot of things I'd like to do in life but riding my bike on an interstate highway isn't one of them. I found out later there are two businesses that will shuttle you between Redding and Red Bluff and various points along the way so maybe someday I'll run the entire 54 miles. It would be easy to run those 54 miles in 2 days because the current moves right along, often as fast as 6 mph.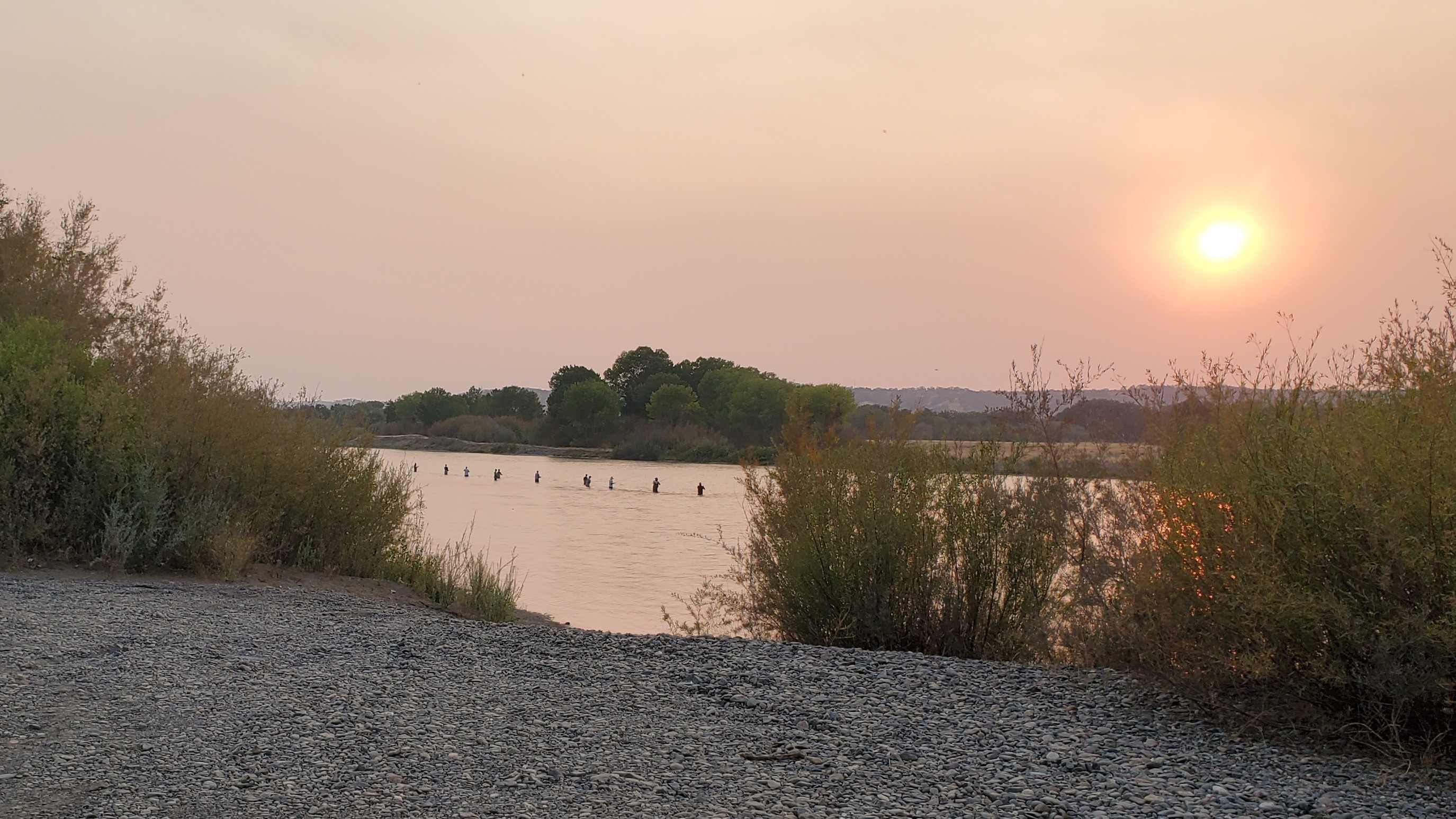 I only encountered two rapids in the 20 mile stretch between Balls Ferry and Bend Bridge, and both were barely Class 1. The biggest hazards are the numerous strainers along the banks. The lack of rapids makes it easy to be complacent and although the river is wide, it's deceptively swift and you need to pay attention.
I would be surprised if anyone actually runs the whole river in 2 days though because then they wouldn't have time to catch any fish! As it turns out the Lower Sacramento River is a world-class rainbow trout fishing "stream".
I saw hundreds of fishermen (and women) fishing mostly from boats. Numerous outfitters run clients upstream from Red Bluff and downstream from Redding to try their luck at landing the largest trout I've ever seen! And from what I saw there was plenty of luck going around. I've never been on a river before where everyone you talk to is in good spirits. The talk is not about whether you caught any fish but rather, how many and how big.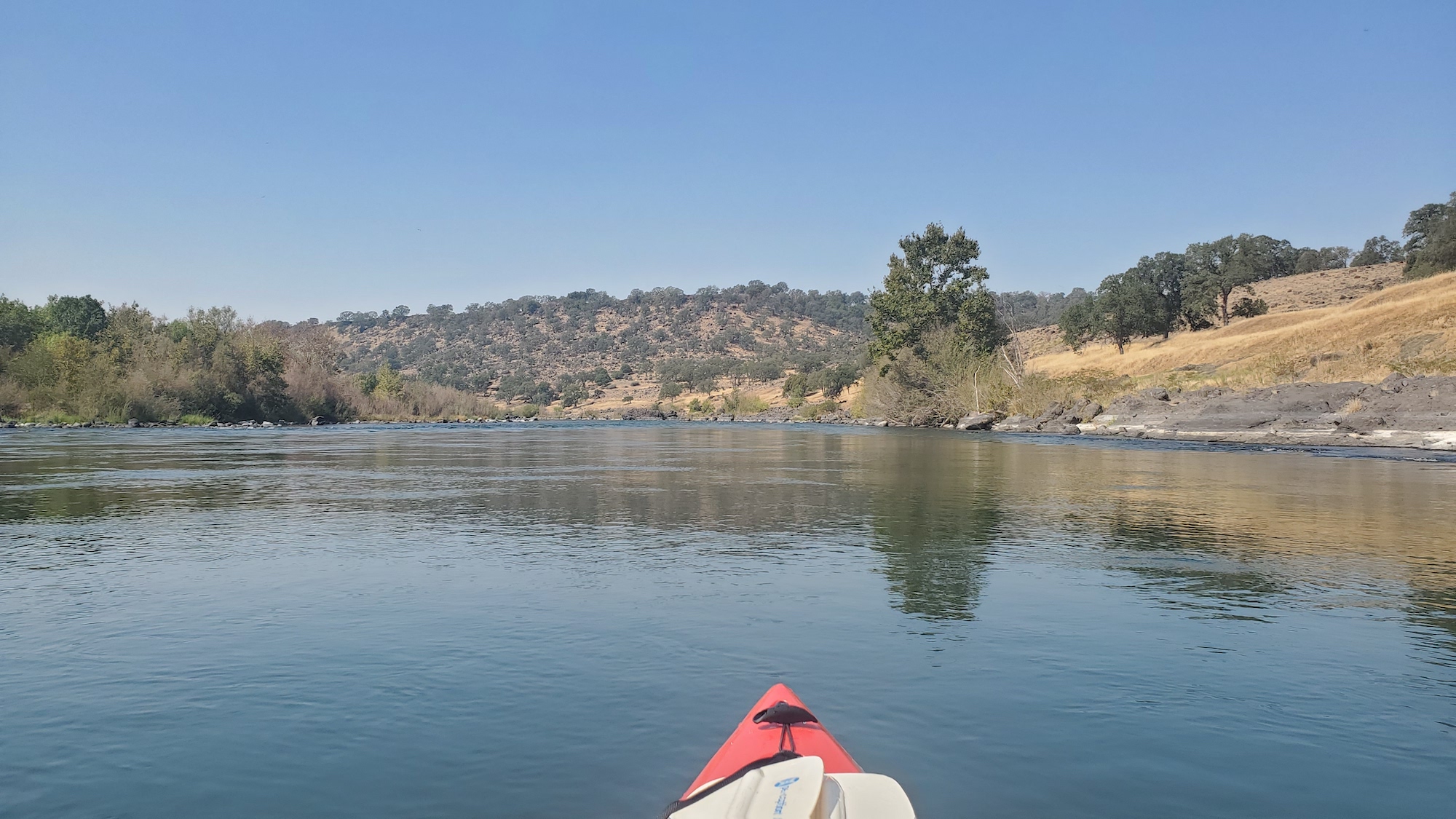 I learned later that the Sacramento River used to have one of the world's largest King Salmon runs. That ended in 1944 when Shasta Dam was built. Then 30 years ago, in an attempt to save what was left of the King Salmon below the dam, they installed a device on the dam that causes the coldest water from Lake Shasta to be released below the dam. It's currently unclear how well that has worked for the salmon but, as so often happens, there was an unintentional side effect. The native rainbows love the cold water and their annual growth cycle was extended by as much as 30%. Now it is a world-class trout fishery that continues to get better every year as the fish get larger and spawn even more fish.
If you read this far then unlike me, you'll have some idea what you're getting into if you go. But take fishing gear and a drift boat. The current is too swift to effectively fish from a kayak. Also, search online for the BLM map entitled "Sacramento River Bend"
Normally before I run a new river, I get the beta by calling the one person I know who has already run everything - our club president Scott Harvey. Turns out Scott's never been on the Lower Sac so that makes two rivers I ran this summer that Scott hasn't done. Check out last month's newsletter to read about the other one.