Trip Report: Grande Ronde Spring Trip
Annual Grande Ronde Spring Trip
Submitted by Eric Ball
The forecast was for lots of rain and wind gusts to 26 mph. I was expecting everyone to cancel, until I realized that people from the West (wet) side think this kind of weather is normal. People on the dry side think rafting in the rain is worse than a day at work. However, since nobody canceled, I had to go.
On the morning of launch, the river was running at 6,000 but rose to 11,300 within about 24 hours. For the Grand Ronde, that's an advantage, because the higher flows help you make the miles needed to go 90 miles in a 3 day trip. In addition, the group this year was more active on the oars, so sustained travel at 9 mph was achievable.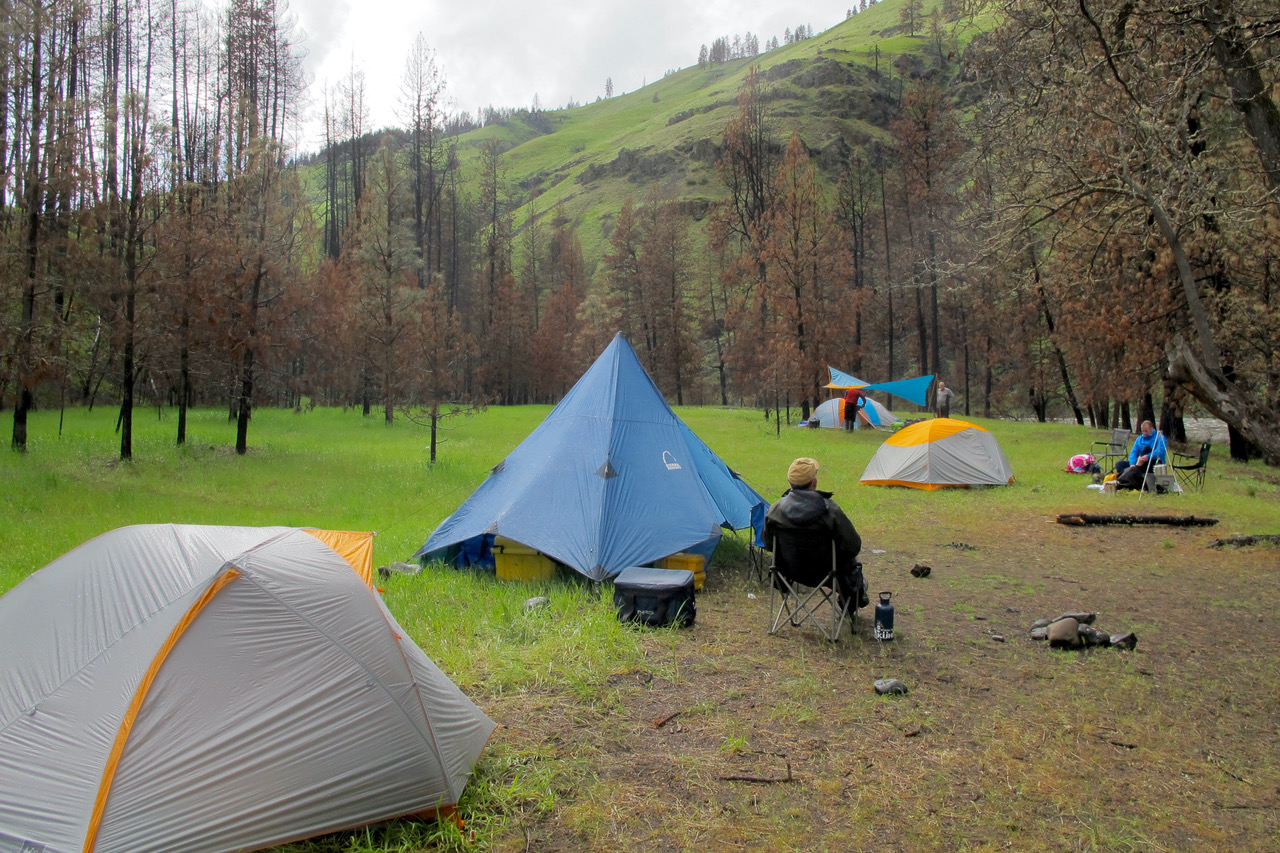 What doesn't kill you makes you stronger, or at least makes you want to shop for better gear. But, the weather turned out to be better than expected, with plenty of sun breaks and only scattered showers, and these mostly on the first day. The scenery was lush and green (normal for the wet side, notable for the dry side). We has sightings of bald eagles, osprey, deer and cows. The Elbow Creek fire from last summer left its mark on the upper canyon, with 95% of the trees at our Camp 1 were burned, but there was plenty of green grass, so we weren't camping on charcoal. The burned areas were sporadic over about a 10 mile stretch. At camp, there were a few places where the tree roots had burned and left a pit where the main tree root was with holes and tunnels in the dirt radiating out where the roots had burned. Camp 1 (Sickfoot Creek) is the site of a homestead of a guy who had club foot, whom the Indians called "sickfoot". There is an old horse-drawn disc harrow and some other equipment visible from a hardscrabble life.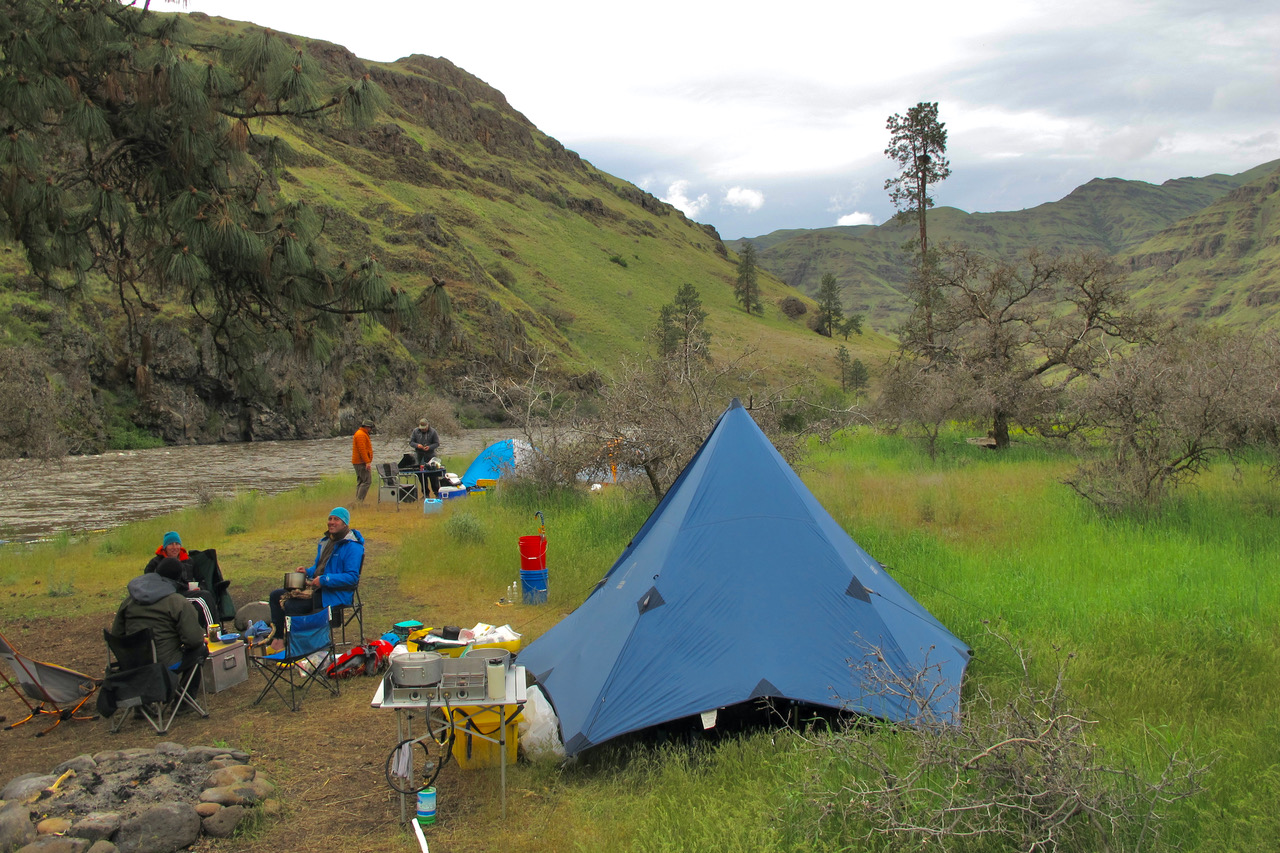 Day 2 took us 50 miles to one of the few good group camps below Troy, at which we arrived in record time (2:30 PM) with the good river flush, some forward rowing, and limited stopping.
The Narrows Rapid (Day 3) was easier at higher flows, with a pleasant wave train (scout left) that we could easily push through.
We used Joining Waters shuttle (Elgin, OR) for the first time which was a positive experience.
Lessons learned: Things usually turn out better than you expect (except when they don't). Good people make river trips a success.