Trip Report: South Santiam River, Fall Colors Float part 2
Fall Colors Float Part 2: South Santiam
Submitted by Erika Johnson
(Brenda Bunce's little sister)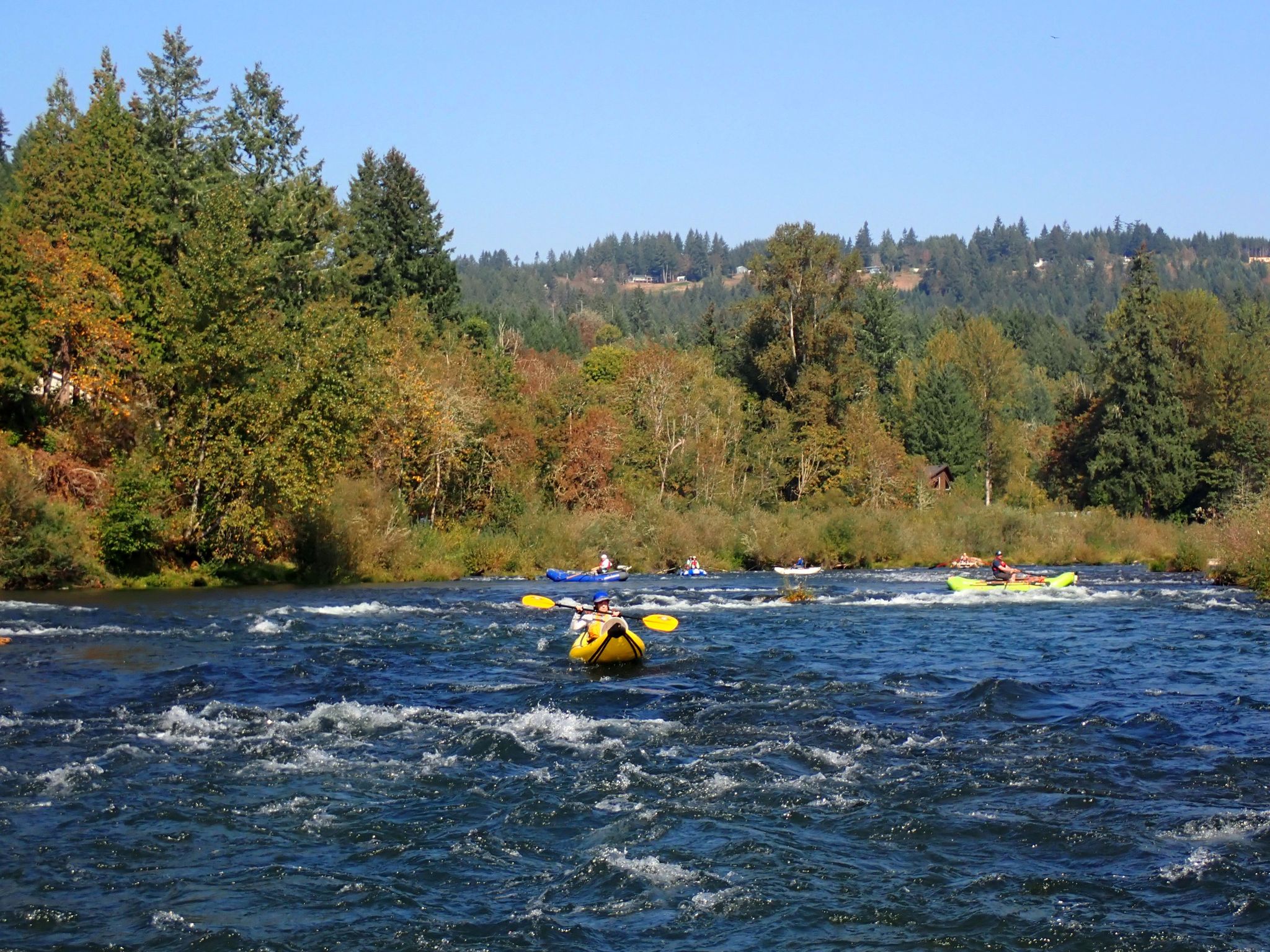 Seven boats carrying nine boaters ran the Foster Dam to Waterloo Park stretch of the South Santiam River on Sunday, Oct. 9. A larger group ran the North section of the river the day prior, and some camped that night at Waterloo Park – a great, new discovery for the group.
None in the party had ever run the section that starts just below the dam. Trip leader Scott Harvey was eager to introduce his new chocolate lab, Ronan, to boating. Ronan was joined by fellow canines, Mo Curly, and Frankie. All three made it look easy, though Ronan did decide to brush up on his doggie paddle with a couple of swims.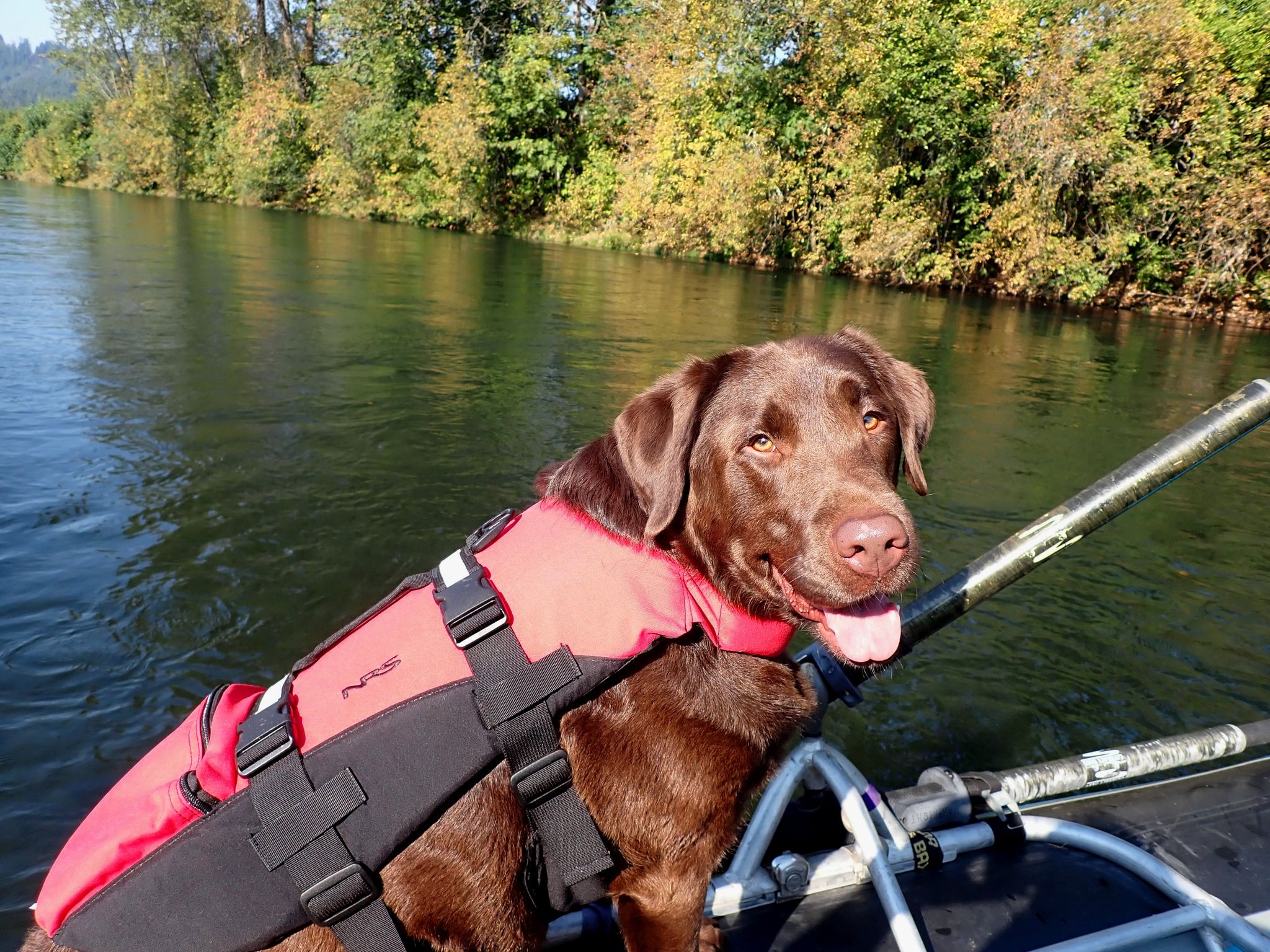 A fourth unknown dog nearly joined the flotilla when it suddenly appeared out of nowhere, springing from the bank and paddling intently toward Ronan, as if he was her long-lost buddy. Not wanting the interloper to get in trouble, Scott was able to row toward the bank, with newcomer in tow, and fling an old, crusty emergency Clif Bar out as a distraction.
At about 14 miles, the group anticipated a run time of about 4.5 hours, and with a short lunch stop, it was. Experienced boaters referred to the mostly Class I with a couple of Class II rapids stretch as "calm", "slow" and "like a canal". The scenery was great, with no burnt sections, unlike the North run still recovering from the 2020 Beachie Creek Fire.
The slow pace allowed for socializing and observing the many waterfowl including Canada geese, hooded mergansers, mallard ducks and even a pair of domestic geese nibbling on grass at the water's edge.
If you are in the mood for a slow, scenic and mellow day, or wish to include young, new paddlers in your trip, the South Santiam is worth considering.